A Danish pharmacology Ph.D. student copes with a shipwreck that ended his Volvo Ocean Race run, and how he'd like to get back in the water.
Where Science Meets Shipwrecks - Peter Wibroe, Copenhagen, DENMARK from Emma Priestley on Vimeo.
So far in this blog, we've seen a vacation rental, some interesting tidbits about clownfish reproduction, a grad student's talk about experiments with urchins, and now yacht wrecks. Hang on, it's going to be an interesting ride!
---
ad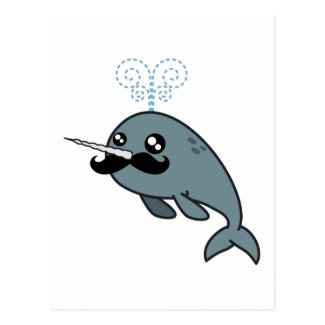 Narwhalstache Postcard
by
spitecho
Look at more Narwhal Postcards at
zazzle